Katy-Richmond Area (TX) Chapter President's Message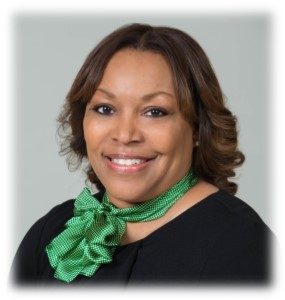 It is a pleasure to welcome you to our Chapter website. I hope that you find it to be a wonderful resource that provides helpful information about our chapter activities, events and our community involvement.
The Katy-Richmond Area (TX) Chapter was chartered on April 14, 2018 as the 60th chapter chartered in the Western Area of The Links, Incorporated.  We are an organization of professional women, linked in friendship, connected in service and determined to make an impact in the lives of others.
One of the nation's oldest and largest women's volunteer service organizations, The Links, Incorporated is dedicated to enriching, sustaining and ensuring the culture and economic survival of African Americans and other persons of African ancestry. It is comprised of 15,000 professional women of color in 288 chapters across the United States, the Commonwealth of the Bahamas and the United Kingdom. Each year, members of the organization – business and civic leaders, educators, doctors, lawyers, elected officials, and activists – contribute more than one million documented hours of community service.  We are guided by five transformational facets which include Services to Youth, The Arts, National Trends and Services, International Trends and Services and Health and Human Services.
Please explore our website to learn more about our chapter.   We hope that you enjoy learning about our programs and will join us in implementing activities which will positively impact the lives of children and families in the Katy-Richmond Area (TX) and around the world. We hope you find the information useful and that you will visit regularly to follow our progress.
In Friendship and Service,
LaDonna H. Harris
President, Katy-Richmond Area (TX) Chapter of the Links, Incorporated